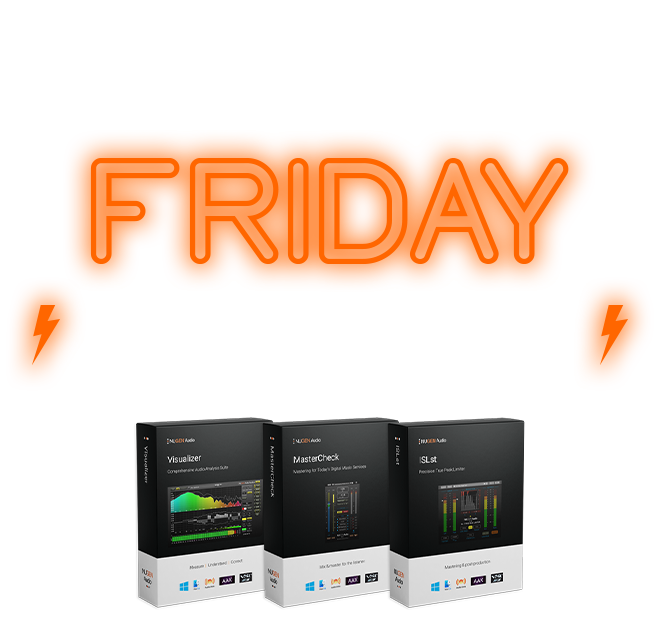 ×
Select product

Adds:
ISL DSP, Visualizer DSP

,
Master effortlessly with 3 plug-ins. Work with confidence and precision for today's digital delivery streaming services.
Bundle includes: MasterCheck, ISLst & Visualizer
Music Streaming Auditioning

Powerful and intuitive optimisation tool for mixing and mastering. MasterCheck enables you to trial and audition today's modern delivery platforms ahead of time, in order to deliver ready-made master tracks.

ISLst is a transparent True Peak stereo limiter with precise look-ahead intelligence, allowing you to focus on creative audio production while it takes care of compliance for you.

Powerful, flexible audio analysis, giving you immediate access to precisely the information you need, when you need it, through a unique, intelligent window system.
50% off Modern Mastering and individual plug-ins
Newsletter sign-up
Enter your email address for NUGEN Audio product news, offers, tips and interviews