×
Select product

Expand your stereo image. Mono to stereo, stereo to super-wide and everywhere in between. Natural extension or extreme effects, Stereoizer provides it all.

3 award winning plug-ins supplying reliable, full-frequency stereo enhancement, correction and bass management.
Bundle includes: Stereoizer, Monofilter & Stereoplacer

9 elite plug-ins delivering deeper control over your full production workflow.
Bundle includes: Paragon ST, MasterCheck, Stereoizer, Monofilter, Visualizer, ISLst, SEQ-ST, Stereoplacer & SigMod

Adds:
ISL DSP

,
Halo Upmix 3D, Halo Downmix 3D
The full range of NUGEN's audio post tools. A master set of 12 plug-ins with uncompromising quality and creativity.
Bundle includes: VisLM, Halo Upmix, Paragon, ISL, LM-Correct & DynApt Extension, Stereoizer, Halo Downmix, SEQ-S, Visualizer, Monofilter, Stereoplacer & SigMod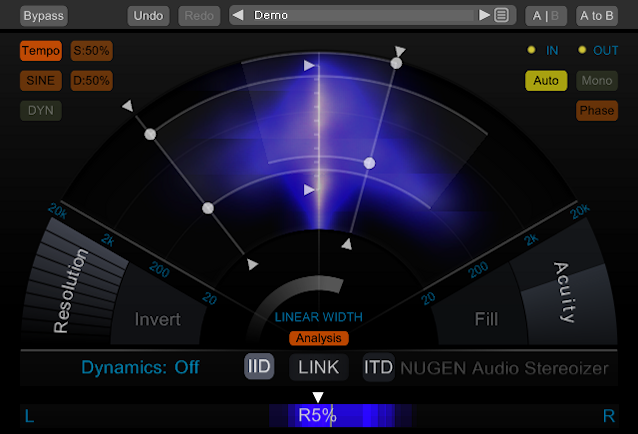 Stereoizer is a stereo width plug-in with a clear difference - your mix will still sound great in mono. Add natural sounding width and depth to any recording, mono or stereo, leaving the character of the source intact. Or go super wide - the choice is yours.
Achieve a more coherent sound with polish and spatial balance, without adding artificial reverb, chorusing or delay. Total mono compatibility and no unwanted artefacts.
Expand your stereo image. Mono to stereo, stereo to super-wide and everywhere in between. Natural extension or extreme effects, Stereoizer provides it all, with plenty of presets & detailed control for the expert.
Natural panoramic extension
No unwanted artefacts
Retains original character
Highly mono compatible
Band limited precision
Dynamic visual feedback
Detailed stereo extension
Each of Stereoizer's algorithms adapts the characteristics of your audio using techniques based on the way the human ear perceives width. The IID (Interaural Intensity Difference), ITD (Interaural Time Difference) and Linear Width algorithms work independently of each other, giving you maximum flexibility. For more lively adjustments, use the IID and ITD controls; the Linear Width control is more subtle and, crucially, leaves the 'centre space' of your mix untouched.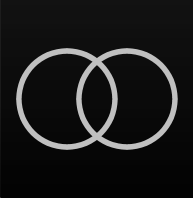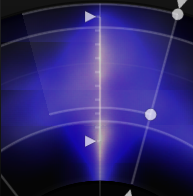 Mono compatibility is easily overlooked, but is as important now as it has ever been. Many club and PA sound systems are still set up for mono playback, and the majority of portable radios, smartphones and many TV sets are mono.
Stereoizer does not add any artificial reverberation, which means no disruptive artefacts such as doubling/chorusing effects or phase cancellation affecting your mono signal. The 'Collapse output to mono' option allows you to check mono compatibility on the fly for your own peace of mind.
For mixing and sound design
Stereoizer can be used to introduce width to mono recordings, or to expand a narrow stereo mix. It can add richness and gloss to your recordings, without having to resort to overcooked heavy EQ and/or compression.
Use Stereoizer to add finesse by introducing natural-sounding width, or zone in and enhance specific frequencies, without upsetting the inherent balance of the sound.
For post production and restoration
Stereoizer is a gift for subtle enhancement of ambience sounds, clearing space for dialog in the centre, or even injecting stereo liveliness into formerly mono recordings.
Whether restoring old recordings or optimising new recordings for louder playback, Stereoizer allows for natural-sounding extrapolation of your existing stereo image. This can be used to re-introduce natural ambience which may have been lost during other stages of the production process.
Stereo frequency analysis
Stereoizer's visual analysis displays how your stereo field deviates from the centre. This is measured against frequency from 20Hz to 22kHz, allowing for frequency-conscious adjustments without the need to refer to a separate analysis plug-in.
Expanding a narrow stereo image
Introducing width to mono recordings
Adding movement
Taming eccentric material
Creating 'centre space'
Avoiding unnecessary EQ
Focus in on the frequencies you want to move using the intuitive solo controls and then tweak/fix/align them in the stereo panorama without affecting any other regions – simple, quick and effective!
FIND OUT MORE
We support AAX, VST3, AU and AudioSuite in 64-bit.
NUGEN Audio is in the process of phasing out some older plug-in formats. Our most recently updated products no longer support 32-bit or RTAS/VST2. Customers who still wish to use these formats can download a legacy installer from the Build Archive.
Minimum system requirements
Mac OSX 10.9 / 512 MB RAM
Windows 7 / 512 MB RAM
Newsletter sign-up
Enter your email address for NUGEN Audio product news, offers, tips and interviews