Frequency specific panoramic placement
×
Select product

Focus in on the frequencies you want to move using the intuitive solo controls and then tweak/fix/align them in the stereo panorama without affecting any other regions - simple, quick and effective!

3 award winning plug-ins supplying reliable, full-frequency stereo enhancement, correction and bass management.
Bundle includes: Stereoizer, Monofilter & Stereoplacer

9 elite plug-ins delivering deeper control over your full production workflow.
Bundle includes: Paragon ST, MasterCheck, Stereoizer, Monofilter, Visualizer, ISLst, SEQ-ST, Stereoplacer & SigMod

Adds:
ISL DSP

,
Halo Upmix 3D, Halo Downmix 3D
The full range of NUGEN's audio post tools. A master set of 12 plug-ins with uncompromising quality and creativity.
Bundle includes: VisLM, Halo Upmix, Paragon, ISL, LM-Correct & DynApt Extension, Stereoizer, Halo Downmix, SEQ-S, Visualizer, Monofilter, Stereoplacer & SigMod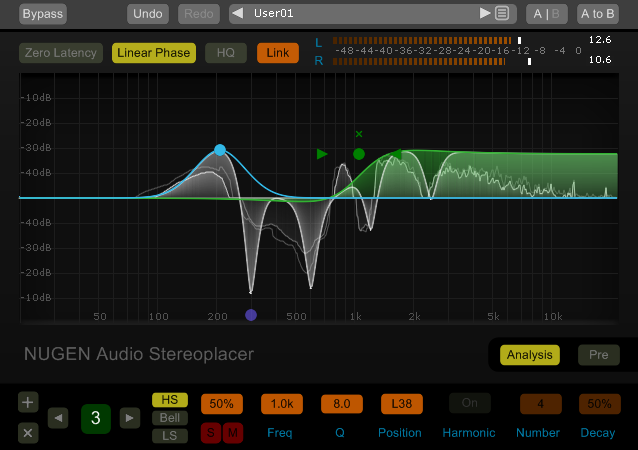 Pan control for the 21st century
Stereoplacer is an advanced fine-tune parametric balancing control. You can tune each band into specific frequencies and move the frequency content around in the stereo sound stage. Just choose the position you want, and let Stereoplacer take care of preserving the balance of the original sounds.
Choose the frequencies you want to fix and move them anywhere, leaving the rest of the stereo image intact. Make improvements in any area of the sound stage without causing problems elsewhere. Stereoplacer gives you precise control you just can't get within a traditional mix setup.
Focus in on the frequencies you want to move using the intuitive solo controls and then tweak/fix/align them in the stereo panorama without affecting any other regions - simple, quick and effective!
Fix poor recordings
Ideal for restoration
Reposition complex audio
Reconstruct mono image
Dynamic visual feedback
Harmonic capture
With fully adjustable curves (bell, high and low shelving and even additional linked-harmonic overtones) you can redistribute stereo information with subtlety, or make powerful corrections – even moving hard-panned frequencies from one side to the other – without affecting the overall level balance of the material.
With each node it is possible to add a number of additional harmonically linked bell curves, all referenced from the one 'root' control point.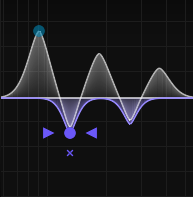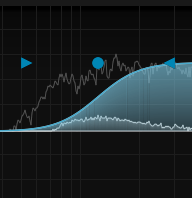 Sometimes a mix calls for a bass element, say the bass guitar track, to be panned away from the centre. Often this is best avoided as off-centre high energy in the low frequencies can create more problems than it resolves. Using Stereoplacer, however, the low frequencies can be kept in the centre whilst higher frequencies (i.e. the attack component) are moved across the stereo field with a shelving band. This gives the impression that the bass part has been panned, when really only the high, directional frequencies have been affected.
You can also achieve the opposite effect, pulling stray low frequencies back into the centre without affecting the entire sound.
For mixing and sound design
Use Stereoplacer for panning sounds without affecting their low end, fixing poor microphone placement and moving problem frequencies as an alternative to EQ. Adjust the position of sounds in sample loops and gain detailed control of harmonically complex sounds, tackling problems introduced by heavy processing. All with superb mono-compatibility.
For post production and restoration
Re-position specific elements or achieve gentle linear phase adjustment of your entire mix. Extrapolate and re-balance poorly positioned instruments whilst leaving the rest of the soundfield intact. You can even add stereo detail to previously mono recordings, leaving the original character intact.
Setting up Stereoplacer is rather like setting up an EQ and is almost entirely dependent upon the source audio. As a result, there are no factory presets installed by default. However, there is scope to create custom presets for users who are repeatedly encountering similar mix problems.
Panning sounds in sample loops
Fixing poor microphone placement
Shifting problem frequencies
Double tracking stereo distribution
Extrapolating poorly panned sounds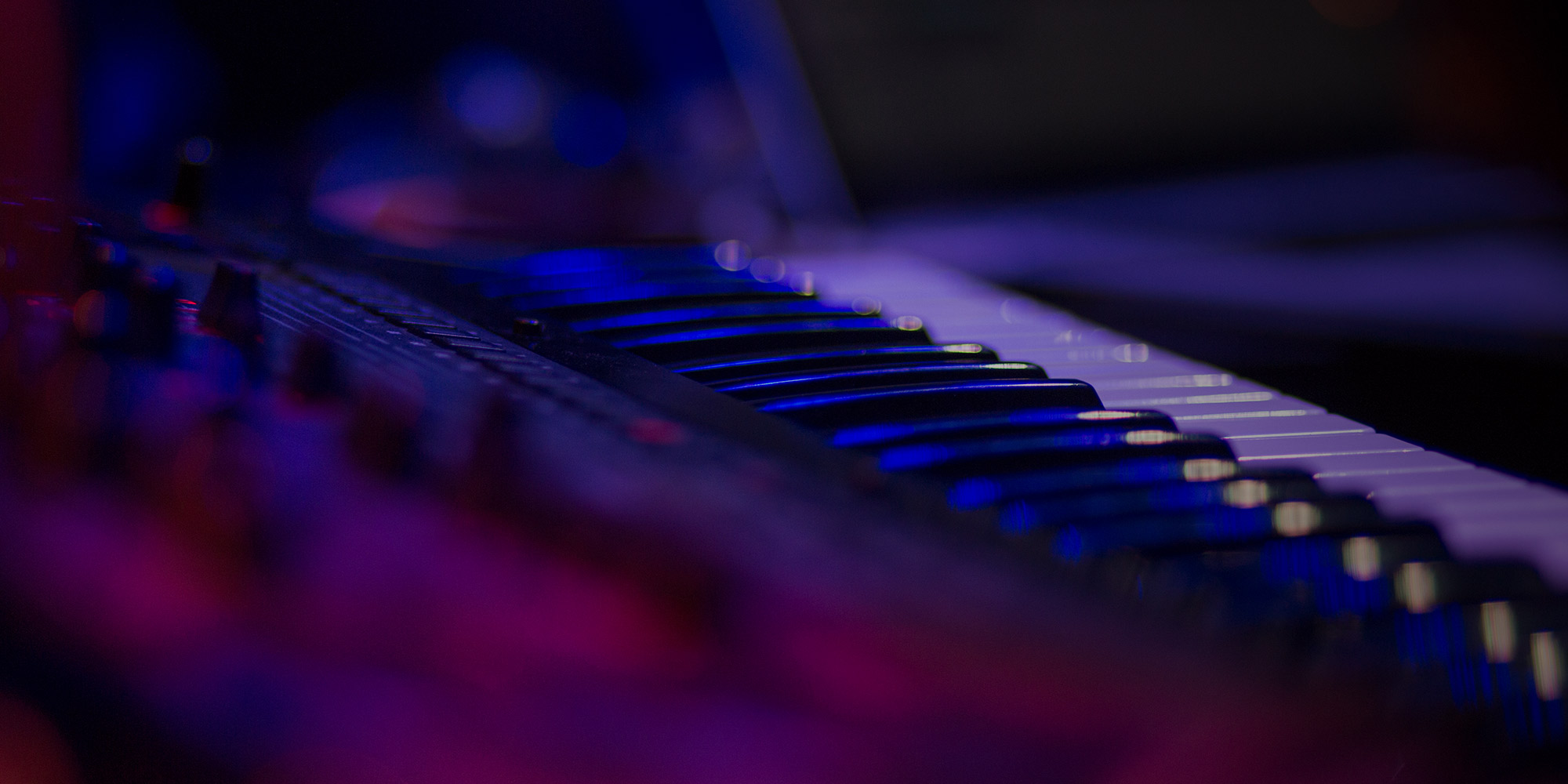 "The Stereoplacer is becoming a firm favourite for combating wonky signals in eccentric sampled LPs!"
Robbie Bronnimann
Sugababes, Howard Jones, Nicki Minaj, Ultravox
Expand your stereo image. Mono to stereo, stereo to super-wide and everywhere in between. Natural extension or extreme effects, Stereoizer provides it all.
FIND OUT MORE
We support AAX, VST3, AU and AudioSuite in 64-bit.
NUGEN Audio is in the process of phasing out some older plug-in formats. Our most recently updated products no longer support 32-bit or RTAS/VST2. Customers who still wish to use these formats can download a legacy installer from the Build Archive.
Minimum system requirements
Mac OSX 10.9 / 512 MB RAM
Windows 7 / 512 MB RAM
Newsletter sign-up
Enter your email address for NUGEN Audio product news, offers, tips and interviews